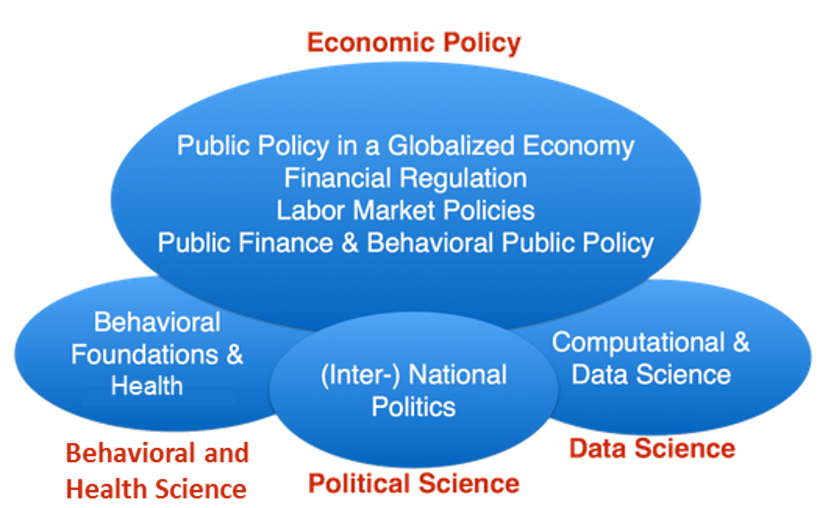 Evidence-based policy research.
Since February 2014 the newly created research unit "Interdisciplinary Public Policy – IPP" at the Johannes Gutenberg University in Mainz works on questions regarding the interaction of public institutions with the socioeconomic environment they act in. Using an interdisciplinary approach that combines numerous disciplines -- such as economics, management, law, psychology, political science, medicine, computer science and neuroscience -- IPP asks the following questions:

Under which conditions should public institutions intervene?

How should appropriate interventions look like?

What are the effects of these interventions on people and socioeconomic systems?

Are these interventions implementable, given a specific socio-cultural and economic conditions of a country or a region?
Based on rigorous quantitative and empirical methods, and rooted in a deep understanding of the behavior of people and institutions, the IPP wants to improve our understanding of the role of public institutions for our lives.